Pineapple Cove Classical Academy is a tuition-free public school. We do not discriminate on the basis of race, religion, national or ethnic origin, or exceptionality in the admission of students, in accordance with federal and state anti-discrimination law. The School is open to any eligible students in the county, including exceptional education students.
2022-2023 Enrollment Information:
Pineapple Cove Classical Academy at Palm Bay (K-12)
Pineapple Cove Classical Academy at West Melbourne (K-8)
Pineapple Cove Classical Academy at Lockmar (K-7)
Application and Enrollment Information- 2022-2023 SY
Click here for the 2021-2022 Student Application
Applications will be accepted via SchoolMint online ONLY. E-mailed, faxed, and paper applications will not be accepted. 
The priority application window runs January 15-March 1. Parents will be notified of acceptance or wait list status by April 1. Please allow 48 hours after application to call to verify receipt.

Parents/guardians must fill out one application per child and can apply for all campuses with one application. Applications are only available online.
Enrollment & Lottery Frequently Asked Questions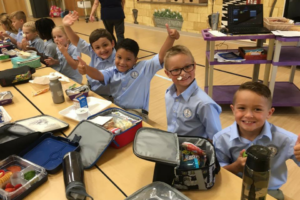 Enrollment & Lottery Procedures
Proven Educational Philosophy