Curious as to what a classical education entails?
Want to know what your child will be learning at Pineapple Cove Classical Academy? Our Curriculum Maps are a great place to start!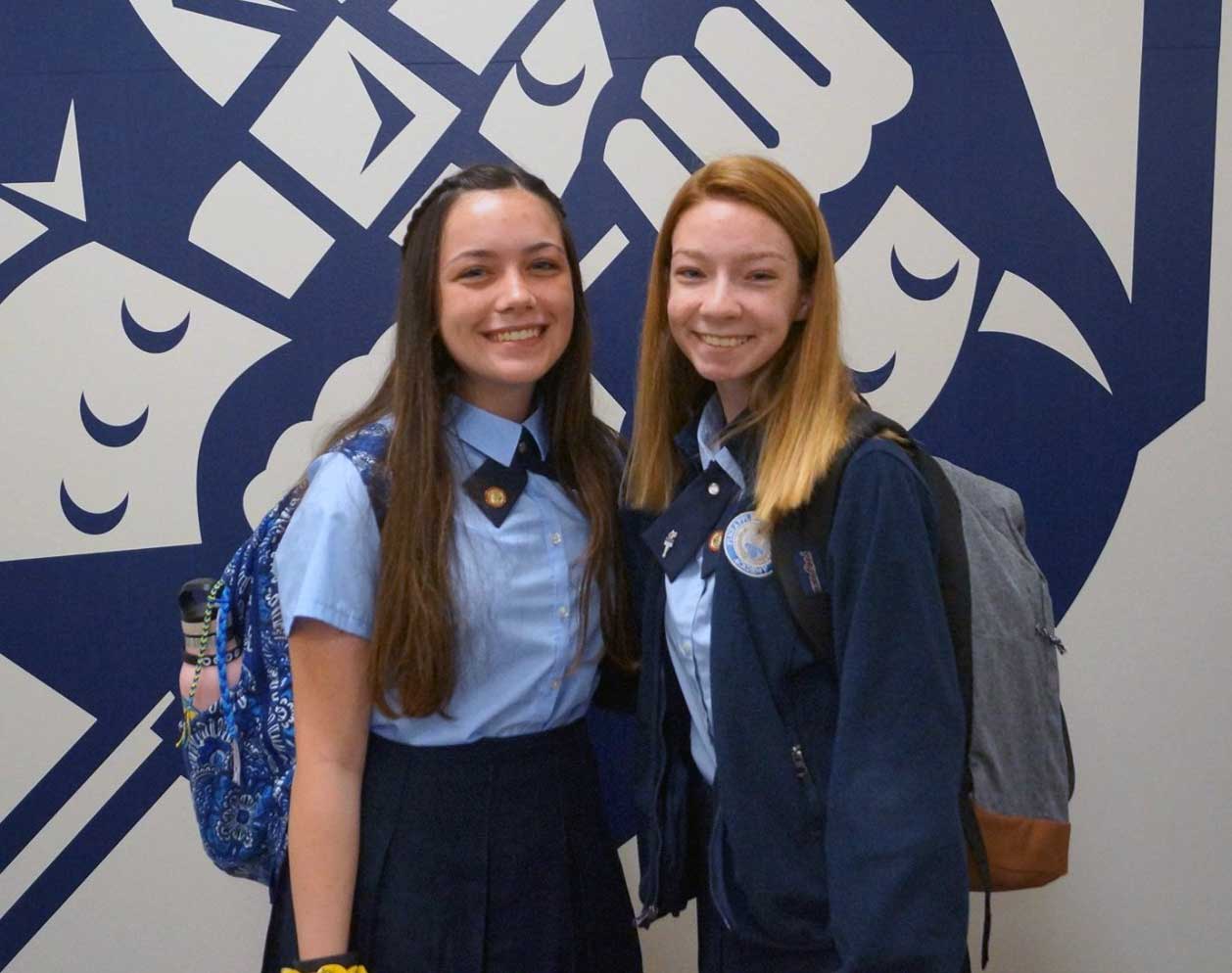 Our high school is markedly different from most.
Want to know what our high school curriculum entails?
The foundation for Pineapple Cove Classical Academy's curriculum is the Core Knowledge Sequence. The Core Knowledge Sequence is based upon E.D. Hirsch's idea of cultural literacy, which makes it the ideal basis for a Classical Liberal Arts school.
Pineapple Cove Classical Academy seeks to provide a rigorous curriculum that uses time-tested instructional approaches with proven track records of success.
The term "innovative learning methods" refers to new ideas and new manners of delivering instruction to students. While schools should always have the worthy goal of improving student learning outcomes and concrete methods of self-evaluation, PCCA believes the greater goal is to produce students who communicate effectively, are virtuous, possess cultural literacy, and are active and productive members of American society.
In order to accomplish this valuable goal, we propose to use time-honored instructional methods that may not fit the standard definition of "innovative", but whose results speak volumes.
These methods are the cornerstone of classical education.
Classical Education Has a History of Over 2,500 Years of Success
Beginning in kindergarten and continuing through sixth grade Pineapple Cove Classical Academy will use the Literacy Essentials literacy program.
Literacy Essentials is an "Orton-based" program.  It contains the elements common to programs from this heritage.  Instruction is multi-sensory, explicit and direct.  Teachers use question and answer analysis and graphic organization of the content.  The program begins with writing and spelling to teach reading—wiring children's brains to think deeply.
Literacy Essentials features day-by-day organization of instructional information.  The curriculum covers the areas of phonemic awareness, the alphabetic code which includes 72 common English spelling patterns or phonograms (first Basic Code then advanced code), orthography, vocabulary, writing and grammar, reading from accuracy to automaticity, and reading comprehension.
To provide a foundation in numeric literacy, Pineapple Cove Classical Academy will adopt Singapore Math. Singapore Math is a program that presents mathematical skill building and problem solving from a conceptual viewpoint. It saves instructional time by focusing on mastery of essential math skills, not on re-teaching skills that should have been mastered in prior grades. The program's detailed instruction, questions, problem solving, and visual and hands-on aids ensure that students master the material. Ideally, students do not move on until they have thoroughly learned a topic. Singapore textbooks are designed to build a deeper understanding of mathematical concepts as opposed to just memorizing algorithms and formulas. The focus on number sense, geometry, spatial relationships and measurement in the early grades make it a perfect match for the new Florida State Standards. Additionally, the coherence of the strategies used build from one idea to the next and is carried throughout all grade levels, giving students the tools needed for confidence in mathematical concepts.
Although the rhetoric surrounding a classical or liberal-arts school often emphasizes the humanities, the sciences are no less important than the humanistic disciplines and do not play a secondary role. The Core Knowledge science program focuses on thematically-linked science topics and science biographies of great scientists. The science program is supported by Pearson's Science Explorer series, complete with integrated lab manuals and demonstrations, and Delta Science Content Readers.
People live in the present. They plan for and worry about the future. History, however, is the study of the past. Given all the demands that press in from living in the present and anticipating what is yet to come, why bother with what has been? Given all the desirable and available branches of knowledge, why insist—as most American educational programs do—on a good bit of history? And why urge many students to study even more history than they are required despite history's absence on high-stakes standardized testing?
Learn our why we believe a cogent and ongoing study of history is necessary by clicking here.
Students at Pineapple Cove Classical Academy grades K-8 will also receive instruction in the fine arts via the Core Knowledge sequence. Studying music and the visual arts will teach students to appreciate beauty and equip students with important perspectives on their culture. In keeping with classical education, Pineapple Cove Classical Academy will teach music and art largely through an intensive study of technique and through the works of the masters.
Stay Ahead with Summer Reading!
Summer reading poses a dilemma for many children: To read or not to read; that is the question. The short answer is that children should by all means read over the summer. There is, however, a difference between quality literature and that which will merely entertain, or even worse, corrupt the mind.