Classical Education Management
A Management Company for Classical Schools Founded by Classical School Operators
Classical Education Management serves three classical charter schools in Brevard County, Florida. We possess unique expertise in the areas of :
Finance- Budgeting, human resources, payroll, certification and fingerprinting, grants management, and state/district compliance
Governance- Board structure, policy manuals, and guidance
Training- Training in Orton-Gillingham-based phonics (Riggs, Literacy Essentials), Singapore Math, classical pedagogy and foundations, as well as best practices for classical classrooms
Leadership Development- Mentorship programs for new principals and school leaders
New School Start-Up- Assistance with charter applications and interviews, bond financing information, and facility acquisition.
Food service- Assistance with National School Lunch Program compliance and application
We currently service three schools in Brevard County, Florida, two of which are state of Florida High-Performing Charters.
Pineapple Cove Classical Academy at Palm Bay (K-12): 6162 Minton Rd NW, Palm Bay, FL
Pineapple Cove Classical Academy at West Melbourne (K-9): 3455 Norfolk Pkwy, West Melbourne, FL
Pineapple Cove Classical Academy at Lockmar (K-8): 720 Emerson Dr NE, Palm Bay, FL

Classical Education Management Board
Tommy Moran, Board Member
Kelly Gunter, M.A., Ed.
Director of School Operations
Mrs. Gunter is a member of the Founding Board of Pineapple Cove Classical Academy and was the founding principal for the first three years of our school. Mrs. Gunter wrote the original charter application for Pineapple Cove Classical Academy at Palm Bay, as well as the subsequent applications for West Melbourne and Lockmar. In addition, Mrs. Gunter authored the Charter School Program grants for both schools, totaling over $1,550,000 in grant awards.
Mrs. Gunter brings 17 years of education experience as a classroom teacher, college professor, and faculty advisor to PCCA. She is certified in Elementary Education, Exceptional Student Education, Reading K-12, and English 6-12.
As Director of School Operations, Mrs. Gunter handles much of the business tasks associated with the school, manages grants, ensures district, state, and federal compliance, and continues to mentor school leadership. She is currently completing her Educational Doctorate in Educational Leadership and Policy Studies and her dissertation topic is Understanding Teacher Retention and Job Satisfaction Factors in Different School Types (Traditional Public Schools versus Charter Schools).
Email Mrs. Gunter here.
Tara Engeron, M.A.
Coordinator, Special Projects
Ms. Engeron began working with PCCA at its inception as a founding member of the governing board. After serving on the board, she taught third grade at the school for two years, and then served in the role of Assistant Principal at the Palm Bay campus for three years. In her role as Coordinator of Special Projects, she assists the school-based leadership teams and serves with the Director to provide support of school-based initiatives.
Ms. Engeron brings 9 years of education experience as a classroom teacher, adjunct college instructor, and student academic advisor. As a complement to her role in student services at Eastern Florida State College, Ms. Engeron earned her master's degree in Career and Technical Education from the University of Central Florida. Her student services experience includes student scheduling, program coordination, and admissions.
E-mail Ms. Engeron here.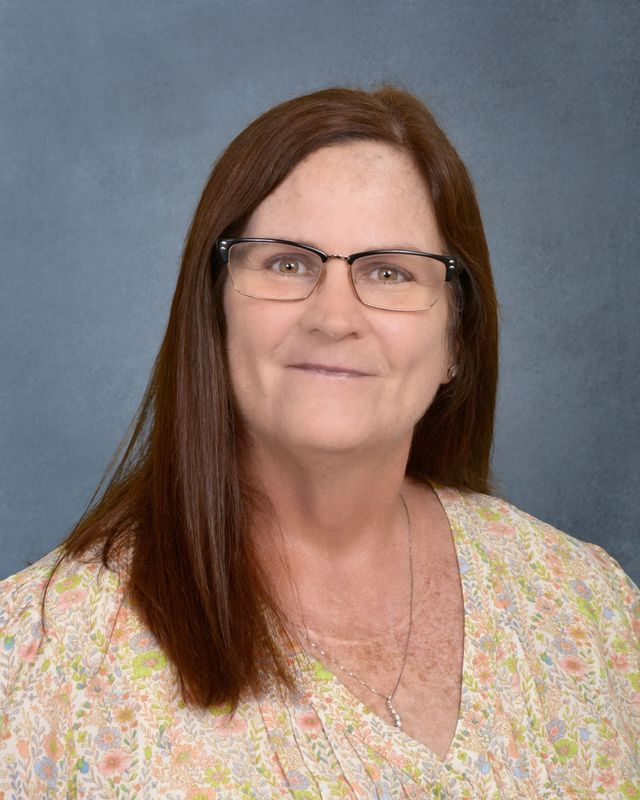 Kathy Holem
Food Service Director
Mrs. Holem has over 30 years experience in school nutrition programs as a cafe manager, state inspector, and food service director. Mrs. Holem is in charge of our National School Lunch Programs and provides supervision, compliance, and oversight of said programs in conjunction with the Florida Department of Agriculture.
E-mail Mrs. Holem here.
Ms. Nicole Roberts
Director of Orthography Instruction
Ms. Roberts graduated in 2007 from the University of Central Florida with a Bachelor's of Science degree in Early Childhood Education. Although she has taught in all the primary grades, she is a kindergarten teacher at heart. Ms. Roberts is a founding staff member of Pineapple Cove Classical Academy in Palm Bay. She stepped out of the classroom in 2018 to support teachers and scholars with the Literacy Essentials Curriculum. She has developed content for fourth through sixth grade, and created resources that enhance the daily instruction of orthography for our elementary staff. Ms. Roberts provides teachers with professional development to continue their growth in the field of education. She is passionate about training others in this curriculum. It is her mission to share this knowledge and her passion with colleagues, parents, and teachers at classical schools outside of PCCA.

E-mail Ms. Roberts here.
Ms. Jessica Marsden, M.,Ed.
Literacy Trainer/New Teacher Mentor
Ms. Jessica Marsden has been working at Pineapple Cove Classical Academy for four years now. She began her career in education in 2014, and has enjoyed being able to teach many scholars since then. Ms. Marsden received a Bachelor's Degree in Elementary Education from the University of Central Florida and a Master's in Elementary Education with an Emphasis in Reading from Grand Canyon University. For the past eight years, Ms. Marsden has taught both third and fifth grade. She is excited to step into her new role at Pineapple Cove Classical Academy as the Literacy Coach/New Teacher Mentor and support teachers with orthography instruction.

E-mail Ms. Marsden here.
Classical Education Management provides support for classical schools in the areas of finance, governance, food service, educational training, and more! Contact us to discuss the individual needs of your school.
Contact Us for Guidance, Advice, Training and More!